Samsung CY-TD75LDAF - 75" Touch Overlay

Compatible with the Samsung DM75D 75" DM Series Display.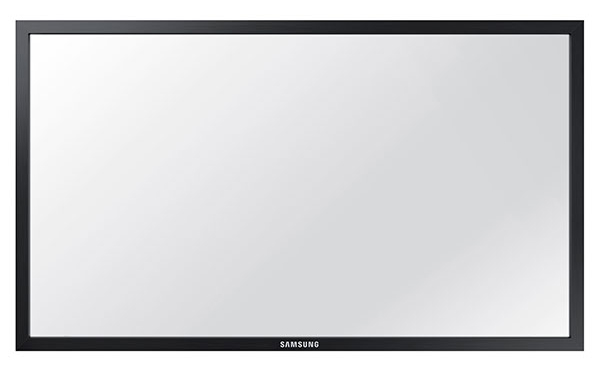 This product is no longer available, please contact us for a replacement.
Overview:
Convert the Samsung DM75D into a dynamic touch screen with this 75" Touch Overlay. A special treatment on the front of the panel allows for realistic writing that is similar to writing on a conventional whiteboard, while scratch-resistant protection glass safeguards your display from hazards.
Convert a Standard Samsung Display into a Dynamic Touch Screen
Realistic Writing Similar to Using a Conventional Whiteboard
Scratch-Resistant Protection Glass Protects Your Display
Compatible with the Samsung DM75D 75" DM Series Display
Specifications:
Samsung CY-TD75LDAF - 75" Touch Overlay Specifications
Dimensions
Product Dimensions
68.5" x 40.1" x 1.2"
Package Dimensions
74.4" x 44.7" x 10.4"
Weight
Product Weight
43.1 lb.
Package Weight
65.4 lb.
Glass Thickness
3.2mm
Glass Film
AG(Front),PET(Rear)
Glass Reflection rate
≤10%
Glass Haze
≤15%
Frame Material
Aluminum Extrusion
Bezel Width (mm)
37.9mm
Touch Technology
IR
Number of touch points
2 Drawing 10 touch
Accessory
Included Hardware
Pen 1 IR receiver